Still looking for inspiration for a daily or weekly shot? Urban Muser and Anika have created a blog together to represent their mobile photography. Their diptychs showcase some really great shots! They have a weekly theme based on the alphabet, and a flickr group for you to play along. Urban Muser also has a monthly self portrait challenge on her personal blog that is for any kind of photography.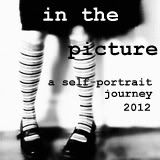 I can be such a coward at times.......


Found via pinterest but the original site link was
Rachel Ashwell
. However I could not find the original post.
Are you up for a challenge? This one created by Fat Mum Slim is for phoneography as well as any other camera you would like to use. Follow all the prompts or just when you feel like it, I think that's what I like best. Click here for all the details.


Experimenting....
Inside out
Self portrait ~ reflection
Self Portrait ~ reflection
I just love this one, but then again I love nude trees.
Lovely clouds we're having
Walking, walking, walking, that's all we do.....
Shadows delight
Stay awhile.....